The Housing Solutions Board is currently made up of non-executive independent members and one non-executive resident member.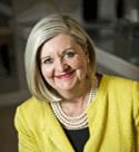 Liz Padmore - Chairman 
Liz has extensive experience at Board level in private, public and not-for-profit sectors, with specialisms in scenario planning, strategic communications, corporate social responsibility and relationship management. She was previously a strategy partner at Accenture where she created and ran their global strategic Think Tank.  Liz is Chairman of Hampshire Hospitals NHS FT; a Barclay Fellow of Green Templeton College, Oxford; a Director of Youth Business International where she also serves on the audit committee and chairs the Accreditation Committee; Council of Management and Governor of the Ditchley Foundation where she sits on the Finance & General Management Committee.  She was previously a member of the Board of IPSA, on the Council of Chatham House; a Director of National Australia Group Europe and Clydesdale Bank plc and the Advisory Board of IMD.
Liz is a member of Forum UK (part of the International Women's Forum) a member of Women Corporate Directors and an elected FRSA (Fellow of the Royal Society for the Encouragement of Arts Manufacturing and Commerce). Liz was awarded the Sunday Times public sector Non-Executive Director of the Year Award in 2013.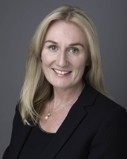 Orla Gallagher - Chief Executive & Board Member
Orla joined Housing Solutions in September 2016 with over 25 years experience in the housing sector.  Orla has been the Chief Executive of CDS Co-operatives and Managing Director at Genesis Housing Group.  More recently, she was the Chief Executive of Hounslow Homes and the Chief Transformation Officer at the LB of Hounslow.  Orla has a degree in Housing & Development and qualifications in housing management (MCIH), surveying (RICS) and business management (Henley Management College).

Hayley Peters - Vice Chair 
Hayley is a Partner at Cenergist Ltd an Energy service company.  Prior to setting up her own business, Hayley has held a variety of roles including Group Business Transformation Director at Carillion Energy Services.  Hayley was appointed as an independent non-exec Director at Housing Solutions in 2011 with Board Champion roles for Health and Safety and Value for Money.  She is also the Chair of the Renumeration Committee and sits on the Funding Committees.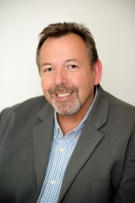 Val Bagnal
Val Bagnal has worked within the Affordable Housing Sector for over 20 years, previously working for Sentinel Housing Association as a Director from 2002 – 2013.  Val now works as a freelance business consultant on housing and customer service projects. Val was appointed to the Housing Solutions Board in December 2013 and is currently Chair of the Audit Committee. 

Nick Whitaker
Nick is a Board member and also serves on the audit committee of Housing Solutions.  Nick is a Chartered Accountant. Until March 2015, when he retired from full time work, he was a partner in BDO LLP ande prior to that PKF (UK) LLP, providing audit, forensic and corporate finance services.   This included work in the charity and not for profit sectors as well as for corporate and Government departments and bodies. He has acted as an expert witness with High Court experience in a variety of commercial disputes and professional negligence cases.  He is a qualified mediator. Since retiring Nick has taken on a number of trustee, non-executive and regulatory positions. 


James Measures
James was chair of Mouchel Ventures having previously been Managing Director of the Government services division of Mouchel PLC, a supported services and consultancy business. James was appointed to the board in 2015.  He serves on the Remuneration and Nomination Committee and the Audit Committee.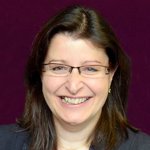 Valerie Kendall
Valerie is a founder partner of WestBridge Capital LLP, a fund management business, which invests in growing UK SMEs. Prior to that, she spent 11 years as an Investment Director at 3i PLC - Europe's leading private equity investor.  Valerie joined the HSL Board in a non-executive capacity in 2015 and is now chair of the Funding Committee and sit on the Remuneration and Nomination Committee.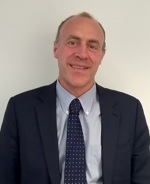 Angus McCallum
Angus has been on the Housing Solutions Board since 2015 and is serving on the funding committee. Angus worked for BG Group for over 29 years and his areas of expertise are business transformation, change management and business and IT strategy.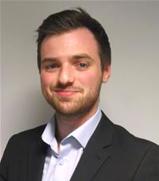 Cllr Ross McWilliams