Badly maintained appliances can cause serious injury.  We are required by law to undertake annual Gas Safety inspections of all gas pipes and appliances that are installed in your home.
If you smell gas:
Switch off all gas appliances.
Shut off the gas supply at the meter control valves.
Call Gas Emergency Services on the Gas Emergency Freephone Number 0800 111 999.
Open all doors and windows to ventilate the room.
Do not operate any electrical switches or use a naked flame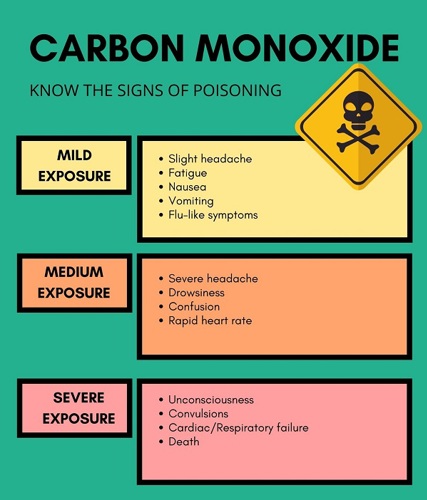 Gas Safety checks for tenants
As a landlord, it is our responsibility to carry out gas safety checks on any Housing Solutions gas appliances and the pipework in the homes we rent every year. We will also service these appliances annually. We will contact you two months before the service is due to arrange the visit. It is essential that you let us into your home to carry out these checks.
You can also call us on 01628 543101 or email safety@housingsolutions.co.uk to book or re-arrange the visit.
All our engineers are Gas Safe registered and carry an ID card with their personal license number and photograph. Always check a tradesman ID.  You can call the Gas Safe Register on 0800 408 5500 or visit Gas Safe Register to check the credentials of the engineer or business.
After the service, you will receive a certificate called a Landlord's Gas Safety Record (LGSR) that confirms the results of the check.
Due to the Coronavirus (COVID-19) pandemic, we are continually reviewing service provision to keep our staff and residents safe and limit the spread of the infection.
To ensure the ongoing safety of you and your family we have been instructed by the Government and the Regulator of Social Housing to ensure we continue to carry out gas, electrical and fire safety compliance work in your home.  As a result, our Maintenance Staff have been officially designated as key workers meaning that the job, they do is essential during the COVID-19 crisis. It is important that we protect the health and safety of our employees while carrying out our statutory obligation to keep you safe in your home.
You must give us access to your property to carry out gas safety checks. We will write to you two months before your service is due to give plenty of time to arrange a convenient visit. This check will be performed on any Housing Solutions appliances and the gas pipework (we do not check your own appliances). Please do all you can to help us and let us know immediately if you need to cancel an appointment.
Housing Solutions will:                                    
Call to check that the appointment can still go ahead (in case any member of your household is isolating)
Wash our hands with soap and water prior to attending your home      
Respect the 2 meters social distancing    
At no time eat or drink in your home
You will:
Once you receive a gas check letter, call us to make a suitable appointment
Inform us if you are self isolating or have Covid-19 symptoms
When our operative attends the appointment, open windows and ventilate the room he is working in
Respect the 2 meters social distancing
Sit in another room whilst we are carrying out the checks
If you refuse to give us access for gas safety checks, you will be in breach of your tenancy agreement and we may take legal action against you and you will have to pay any associated fees (which can be quite high). 
We understand that some of our resident's are concerned about letting a Gas Engineer into their home, but please be assured that we adhere to social distancing.  For more information please watch our 1 minute video on what happens during a Gas Safety check by clicking here
Gas Safety checks for leaseholders and shared owners
As homeowners, you are responsible for maintaining your gas appliances. Gas Safe Register recommends annual servicing by Gas Safe-registered engineers. Consult the Gas Safe Register to find suitably qualified engineers in your area to carry out the checks. You can find a gas safe registered engineer by visiting gassaferegister.co.uk