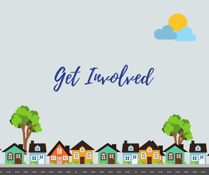 Do you want to get involved?
Do you want to make a difference to the services you receive from Housing Solutions?
Do you want to understand more about how Housing Solutions works? 
If you answered yes to one of the above, make your voice heard and get involved today!
We are continually looking at ways we can better support and provide services to our residents and the best way to do this is to listen to you. We have a range of opportunities for you to get involved in and will be launching more ways for you to engage throughout the year. We'll offer you training and support along the way as well as 'thank you' gifts for giving your time and energy. If you would like to discuss anything further, or have an engagement idea, please get in touch.
You can contact Lorna, Community Engagement Officer, on 01628 543160 or communityengagement@housingsolutions.co.uk