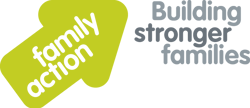 Last week five enthusiastic Housing Solutions staff ran our football and picnic event with our new corporate charity Family Action, Young Carers Service.The energetic and enthusiastic Housing Solutions team help with penalty shoot outs, defending and retrieving copious footballs from the nearby pond. The ev
ent was a real success and allowed staff to meet some of the children that the charity help on a regular basis. Sally, the charity manager said "the event was a real success and the Housing Solutions Team were so supportive and enthusiastic. Thank you!"


This is the first of a number of a CSR event we will be taking part in with the charity in the coming weeks and months. Others include a day trip on the Windsor Duck Tour and an arts and craft event. The team will also be fundraising for the charity in August in the  Great Housing Solutions Bake Off!