Greg Whelan – Assistant Director of Finance & Procurement

We welcomed Greg onto our Senior Management Team in 2021 as our new Assistant Director of Finance and Procurement. With over 16 years' experience in social housing, Greg specialises in financial operations management, rent legislation, service charges, procurement, statutory accounts and budgetary control. 
Reporting to our Director of Finance this pivotal role will help support and advise our executive team in the planning and delivery of the Group's management accounts and budgets as well as our Procurement and Value for Money strategies. Greg will support the delivery of our overarching Corporate Strategy though business partnering to achieve ambitious value for money efficiencies.
Outside work Greg is an avid reader, plays football and is kept busy by his 3 year old son and 2 year old Labrador.
Mary Swaine – Assistant Director Governance & Corporate Compliance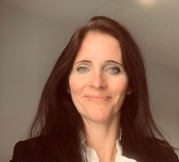 Mary is a qualified lawyer with over 20 years' experience working in and around the housing sector.  She supports the Chief Executive and Chairman of the Board to ensure we maintain high standards of governance and regulatory compliance, delivering a high quality company secretarial function to Housing Solutions and its subsidiary companies. Working with the Executive and senior management team, Mary will help drive Housing Solutions' corporate strategy through a focus on business assurance, value for money and resident-focused services aligned to Housing Solutions' values and social purpose.
Away from work Mary is a busy mum of two and self-proclaimed Francophile.
Chris Martin - Head of Development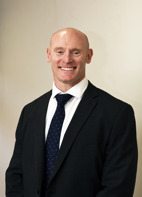 Chris has over 20 years experience within the development and housing sector having worked for private developers and the Homes and Communities Agency before joining Housing Solutions.  Overseeing the acquisition, design and development of new homes along with the sale of shared ownership homes.  With a passion for affordable housing to meet the needs of the communities in which Housing Solutions works, Chris strives to build effective partnerships with Local Authority partners, Developers and the wider sector.  With a focus on quality and future technologies and environmental standards to drive up the standards of the homes constructed whilst reducing the environmental impact both during construction and use. 
Beyond the office he is a busy dad, who enjoys the outdoors and sports of every kind.
Daniel Hooper – Health & Safety & Fire Manager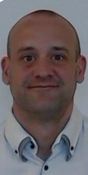 Daniel is an associate member of IOSH and has over 15 years' experience working within the domestic gas safety sector and more recently 5 years' experience working with and managing health and safety specifically within the housing sector, including Silva,Amicus, Hexagon, Metropolitan, City of London, Nottinghill Genesis, Stonewater and Family Mosaic.  He has a range of professional qualifications relating to health and safety, fire, legionella, asbestos and gas and is the competent person for fire and health and safety at Housing Solutions. 
Outside work Dan enjoys walking his dogs, dabbling with DIY and has an interest in music having been a lead singer in a band for quite a few years. 
Sam Carty – Head of Asset Management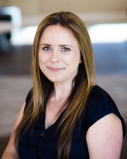 Sam has been with Housing Solutions for over 10 years, having started as a Business Analyst.  In her role as Head of Asset Management, she is responsible for 5 direct reporting managers and circa 70 staff within these direct reports: consisting of maintenance operatives, maintenance supervisors, grounds operatives, cleaning operatives, works schedulers and contracts supervisors. She ensures the delivery of both planned and responsive spends across 7,000 owned and managed homes.  Sam also closely monitors all aspects of health and safety compliance across our portfolio.  Among her many areas of accountability she reviews all major proposals to make sure they offer VFM and support our Group strategies before producing recommendations for the senior management team, executive team and board.

Outside work Sam is a busy hands-on Mum and keen runner.
Caroline Hempstead – Head of HR

Caroline has been with Housing Solutions since 2005 and has progressed her career so that she now leads the HR function as Head of HR. Prior to Housing Solutions, Caroline worked for Oxfam, TV Police and Thames Water. Caroline has a degree in Business Administration and is Level 7 CIPD qualified.  Outside of work Caroline is a busy Mum and enjoys keeping fit.
Richard Harvey – Head of Digital and Information Services

Richard has been with us for 16 years.  He has experience in a variety of roles and successfully headed up a number of key projects including virtualising the ICT infrastructure and improving customer access to online services. Outside work he is a busy Dad and loyal Maidenhead United Supporter.

Emily Orme - Head of Housing

Emily contributes to Housing Solutions' strategic direction by effectively managing and developing our team ensuring that we continue to prioritise customer service.  She is a qualified Barrister with over 15 years' experience of housing, property and local government law.  Her enthusiastic and knowledgeable approach has been honed by 13 years on the front line in a self-employed private practice representing social landlords, private landlords and tenants on a broad variety of housing cases from County Court to the Court of Appeal.  She has previously acted as a consultant to local authorities and housing associations.  Emily's legal knowledge combined with her pragmatism and strategic experience is a positive asset to our senior team.
Debbie White – Customer Services Manager

Debbie has 8 years experience of ensuring that Housing Solutions customers receive the level of service that reassures them that their property is in safe hands.  Among Debbie's many responsibilities she tracks our performance and makes recommendations to drive efficiency.  A key member of the management team, she is known for her hands on, can do attitude.  Debbie is very sociable and loves to help arrange our internal events.  She is also a keen runner and has undertaken a number of sports challenges for charity.
Maureen Achuka  – Head of Finance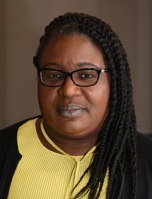 Maureen has worked for Housing Solutions for a number of years having joined the organisation as a Financial Accountant. Prior to joining Housing Solutions she worked for Avis UK. Maureen studied Business and Finance at the University of Westminster and is a Fellow of the Association of Chartered Certified Accountants having qualified in 2002.