Caroline Hempstead – Head of HR

Caroline has been with Housing Solutions since 2005 and has progressed her career so that she now leads the HR function as Head of HR. Prior to Housing Solutions, Caroline worked for Oxfam, Thames Valley Police and Thames Water.  Caroline has a degree in Business Administration and is Level 7 CIPD qualified.  Outside of work Caroline is a busy Mum and enjoys keeping fit.
Chris Martin – Head of Development

Chris has 15 years experience in the development sector.  He joined Housing Solutions in April 2015, having previously worked at the Homes and Communities Agency as well as within the private development sector. Chris has a Degree in Environmental Engineering and Resource Management.  Chris loves the outdoors especially hiking with his family.  He is also a car enthusiast; there isn't much he doesn't know about torque, horsepower and optimum performance.
Richard Harvey – Head of IT

Richard has recently become Head of IT having worked at Housing Solutions for 15 years.  He has experience in a variety of roles and successfully headed up a number of key projects including virtualising the ICT infrastructure and improving customer access to online services. Outside work he is a busy Dad and loyal Maidenhead United Supporter.

Holly Sheppard - Head of Operations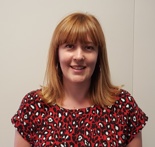 Holly joined Housing Solutions in July 2018; her remit includes voids and lettings, tenancy and neighbourhood management, home ownership, tenancy support and community services.  She has a wealth of experience in housing management and tenancy sustainability services and was most recently Head of Supported Housing at Peabody.  Prior to this Holly worked at Accent Housing and Brighton Housing Trust. Holly has a degree in Sociology from the University of Sussex and is a member of the Chartered Institute of Housing. Aside from work, Holly enjoys being outdoors, either walking in the countryside (followed by the pub of course) or pottering in her garden.
Debbie White – Customer Services Manager

Debbie has 8 years experience of ensuring that Housing Solutions customers receive the level of service that reassures them that their property is in safe hands.  Among Debbie's many responsibilities she tracks our performance and makes recommendations to drive efficiency.  A key member of the management team, she is known for her hands on, can do attitude.  Debbie is very sociable and loves a party.  She is also a keen runner and has undertaken a number of sports challenges for charity.
Samantha Carty – Head of Asset Management

Sam started at Housing Solutions in 2006, driving improvements in the Asset Management team.  She was appointed to the Head of Asset Management in 2017 and is responsible for managing a budget of £9 million which is spent across planned, cyclical and responsive repairs.  Her team are responsible for the Direct Labour Organisation (DLO), Health and Safety as well as property and estate based maintenance.  Outside of work Sam is kept very active by running around after her 2 boys and 2 dogs.
Mo Hassan – Business Performance Manager

Mo has recently joined Housing Solutions.  He has extensive experience in project management, data analysis and customer service improvement.
Steve Auld – Financial Controller

Steve joined as a Financial Accountant for Housing Solutions in 2000 and has progressed to Financial Controller with responsibilities for Treasury and Business Planning.  Steve qualified in South Africa whilst working for a small firm of Chartered Accountants (Bachelor of Accounting Science) and then joined Toyota Manufacturing as a Management Accountant.  He returned to the UK in 1989 and worked mostly in finance in the IT sector.   Steve is a keen golfer and a member of a local golf club.