Orla Gallagher – Chief Executive


Orla joined Housing Solutions in September 2016 with over 25 years experience in the housing sector.  Orla has been the Chief Executive of CDS Co-operatives and MD at Genesis Housing Group.  More recently, she was the Chief Executive of Hounslow Homes and the Chief Transformation Officer at the LB of Hounslow.  Orla has a degree in Housing & Development and qualifications in Housing Management (MCIH), Surveying (RICS) and Business Management (Henley Management College).
Jill Caress – Director of Development and Asset Management
 Jill was appointed Group Business Development Director in January 2006, having previously been Development Director for Parkside Housing Group in Windsor.  Jill began her housing career in 1978 as Development Officer for Devon and Cornwall Housing Association and has worked for several Housing Associations and the Housing Corporation since then.
 Rosemary Farrar - Interim Director of Finance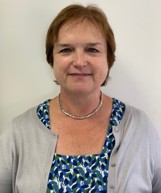 Rosemary has joined us as our Interim Finance Director.  Rosemary has a wealth of experience in the sector which included working with Southern Housing Group, Paradigm Housing, Riverside and others.
Carol Lovell - Corporate Services Director

Carol was appointed Corporate Services Director in February 2018 having previously been Head of Developments for Housing Solutions. Carol has extensive experience in the sector garnered from over 15 years of holding strategic roles for a number of local authorities. Carol is also a member of the Chartered Institute of Housing.
Steve Brookfield - Director of Housing & Asset Management


 Steve is an established senior leader having led large scale teams in Kier Services Ltd for over 12 years. He has been responsible for leading housing contracts for large and small housing providers worth more than £120 million.  Steve has a compelling vision for continuing to develop our customer services, especially focusing on improving efficiencies.